Greetings from Project Leader
Welcome to "Relational Studies on Global Crises" !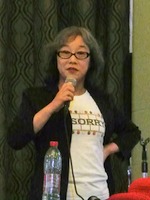 The world we live in is in turmoil.
Since the turn of the century, we have witnessed critical events and disasters such as September 11, War on Afghanistan, War on Iraq, brutal aftermath of Arab Uprisings, Civil Wars in Syria and Yemen, as well as the emergence of Islamic State. Wars and conflicts have caused an influx of refugees and migrants from the Middle East to Europe. These events were partly responsible for Brexit and birth of the Trump administration. Socio-economic trans-border networks with SNS, modern technology, and global human mobilization, are now part of our daily life.
Even the smallest event that we experience can be a trigger to calamitous results that shake the whole world. A 5 year old Syrian boy who drowned in the Mediterranean Sea moved global public opinion, and prompted serious discussions on multi-culturalism in the EU, giving rise to populism, as well as religious extremism.
How, then, can we grasp such complicated and intertwined web of relationships, from the local to global level? How can we analyze them, solve them and stop crises from recurring? This question is the starting point of "Relational Studies on Global Crises". Can we establish an innovative area of academism to gather all the human wisdom and knowledge in order to solve these vital and crucial problems that our dear planet faces? This is the purpose of "Relational Studies on Global Crises".
Do you say I am a dreamer? I might be.
But I believe this is worth launching; although our goal might be at the end of the far away rainbow, I still have a dream.
Keiko SAKAI
Project Leader
Dean, Center for Relational Studies
on Global Crises, Chiba University